Funky, fun and friendly
We offer fitness, dance and movement classes for little ones in and around Sheffield. Established in 2013, we are dedicated to getting your child off to the very best start. Working in line with the Early Years Foundation Stage (EYFS*), our specially designed sessions help children to develop key skills, including physical motor skills, social and communication skills, as well as building confidence and encouraging creativity. Upbeat music, cool equipment, games and songs all combine to create a unique Minimovez experience with the focus firmly on fun. We personally deliver all of our classes ourselves and are proud to be a local, independent enterprise – not franchisees. With a fun, welcoming, inclusive and no pressure ethos, bring your little one and start their journey to a bright future.
*The EYFS sets standards for the learning, development and care of children from birth to 5 years.  This framework can give mums and dads confidence that the statutory commitments and principles will underpin their child's learning and development experience.  Minimovez is proud to follow and incorporate these standards throughout our sessions.
Classes
Online and face to face classes now available
Does your child love to run, jump, gallop, fly, twirl and move?! Our 40-minute parent/carer & child classes are designed to get your child really moving, and more! Watch them build their skills, creativity and confidence, whilst burning off energy,  week after week. Click on the 'message us' button to arrange your free taster session.*
*New customers only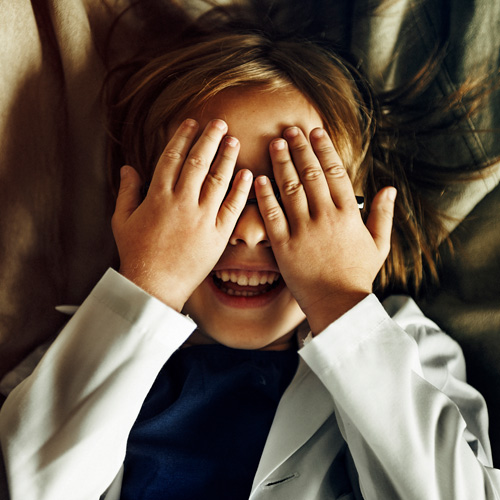 Childcare providers
Online and face to face classes now available
Keep children active whatever the weather with our 30-minute  sessions.  We are proud to have partnered with many of Sheffield's 'outstanding' rated nurseries and pre-schools over the last six years, as well as childminders and playcentres.  Working closely with your key staff,  we bring everything to you to deliver a fun and inclusive session for the children in your care.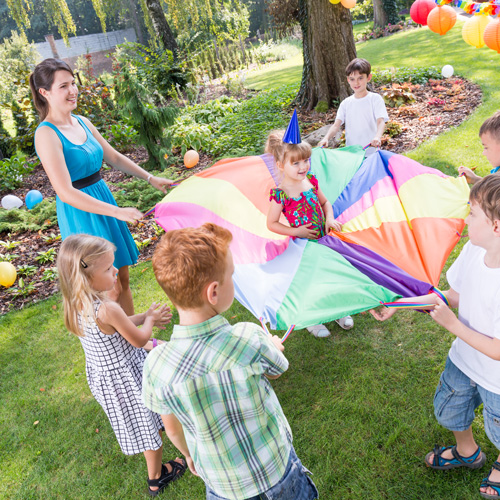 Birthday parties and special events
Online and face face to face party sessions now available
A Minimovez party is a unique way to celebrate your little one's big day. Do you have a mini superhero, a pirate, a space alien, or a princess? Suitable for all ages, we bring everything to your venue or home to ensure that your child's party is maximum fun for them, whilst creating minimum stress for you.  
Are you looking for children's entertainment for your special event? Maybe a child friendly festival, a wedding, school fete or disco.  Whatever the event, contact us to see how you can make it even more special for your youngest guests.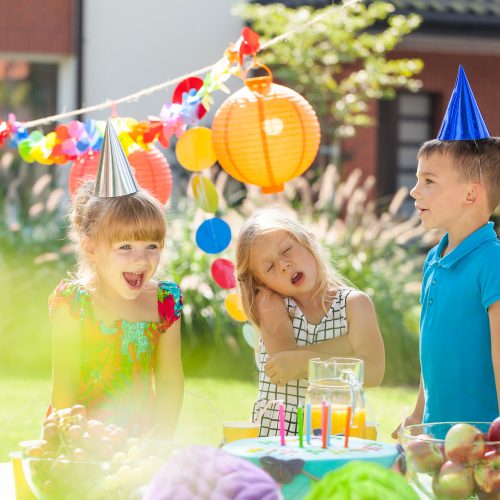 Alex Oladujoye
Alex grew up in a family of fitness and dance fanatics and has 2 young boys of her own. She worked for many years in mental health, supporting young people to achieve their goals.  Alex absolutely adores pre-school aged children and loves her 'work' (she doesn't see it as actual work) which combines her love of fitness, little ones and music and dance.  In her spare time, Alex always has a house full of children with regular kitchen discos and can be found outdoor swimming and walking the family dog.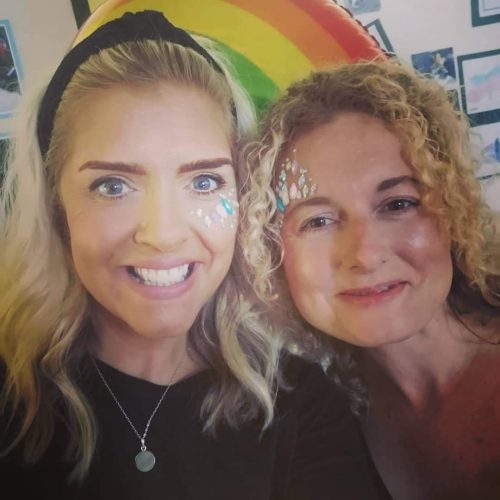 Steph Stepney
Never a fan of PE at school, Steph by her own admission was a relative latecomer to the benefits of physical activity! A qualified and experienced teacher who also specialised in pastoral care and additional support needs, Steph wanted to use these skills to work with younger children after having her first child. She wants to ensure that children associate sport and fitness with fun from a young age as she didn't herself. In her spare time, Steph loves cooking (and probably more accurately eating!),  walking with her new dog and all the other usual busy mum activities. 
Testimonials
Alex and Steph were fantastic at my daughter's 5th birthday party. They managed to keep the attention of all the children the whole time and kept them thoroughly entertained. We had plenty of comments from other parents saying how brilliant they were. Would thoroughly recommend.

Ross Carey
Steph and Alex did a fantastic job providing the entertainment at my daughter's 4th birthday party this weekend. She absolutely loved it and all the kids had a brilliant time. They were so accommodating with our pirate theme too and a couple of specific requests I made. I really couldn't have asked for anymore!

Keira Borrill
Attended our first session at Abbeydale this week and it was brilliant. I was unsure how nervous my daughter would be but Steph was great at making her feel at ease and she had great fun. She's already asked when we are going again! Will definitely be back.

Hannah Johnson
My very nearly 2yr old girl has been going for a few weeks now, and we absolutely love it! Alex is fantastic with all the kids no matter how shy or outgoing, she treats them all the same. I love that she's learning to listen and follow instructions, her fine and gross motor skills are being used, and learning to take turns and sharing. Plus, it's so much fun (not only for the little ones- I love it too). She's so excited to come every week. I tell everyone that will listen how fab this class is. Thanks Alex.

Alex Warwick
We have been including 'Minimovez' sessions at our nursery since February 2015. We have done the sessions with both our 'toddlers' and our 'pre-school children' and they have all thoroughly enjoyed each and every session. Steph and Alex are professional, friendly and accommodating at all times and are very easy to work alongside. The sessions are well planned and always age/stage appropriate with safety and risk assessment being of utmost importance at all times. The themes are always fun, relevant and educational too – after the sessions the children enjoy telling us all about their heart rate and the importance of warming up and cooling down! Our parents/carers are often asking when the next Minimovez session will be taking place and the older children are always very excited to hear that "Minimovez are coming"! Thank you Steph and Alex for providing a fun way for children to keep active.

Garden House Nursery, Fulwood, Sheffield